Get in touch with nature
The Nishitani farm and satoyama experience
Takarazuka Dahlia-en — Hyogo Prefectural Takarazuka Nishitanino-mori Park
— Nishitani Yume-ichiba — Farm Visits
The Nishitani farm and satoyama experience
Nishitani is in the northern part of Takarazuka, about 30 minutes by car from the city center. Here you'll find a traditional rural landscape dotted with rice terraces and irrigation ponds. The entire 45-square-kilometer region, which has been designated by the city as a recreational nature area, overflows with abundant greenery. Throughout the year, visitors come to enjoy and learn about nature. The area includes a park that offers hands-on farming programs as well as farms that let you pick your own produce.

If you want to try one of the programs, please contact the farm or facility in advance.
Takarazuka Nishitani Tourism Association (JA Hyōgo Rokkō Takarazuka Farming Support Center)
0797-91-1565 (closed Sunday)
Recommended spots
Takarazuka Dahlia-en

Takarazuka Nishitanino-mori Park

Nishitani Yume-ichiba

Nagatani Botan-en

Farm visits
Highlights
Takarazuka Dahlia-en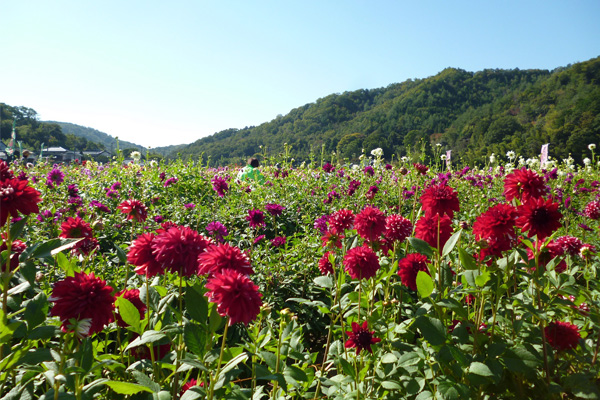 In fall, you can pick your own for as little as 50 yen per flower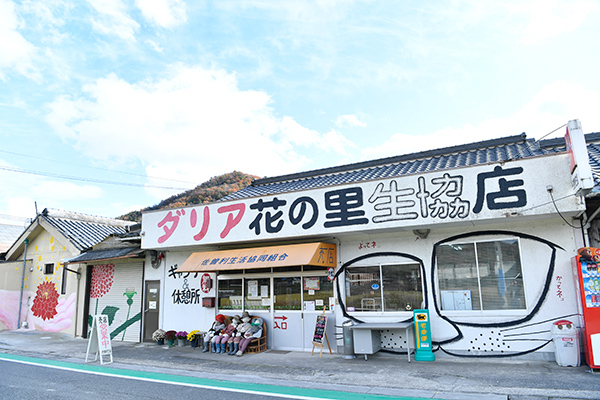 The Sasori Co-op Store is decorated with colorful wall paintings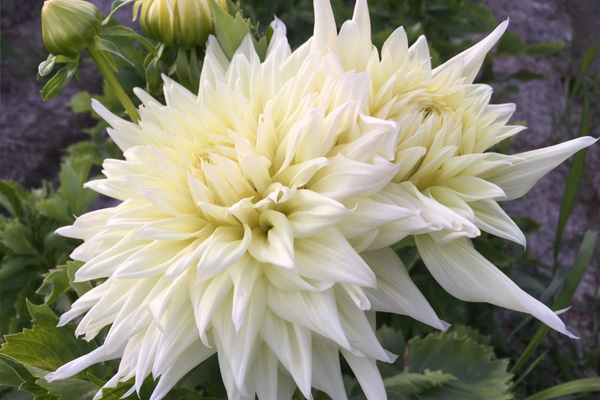 A white dahlia means "thank you"
The Kamisasori area in northern Nishitani is known for the cultivation of dahlia. This dahlia farm is open to the public every year in summer (early July to early August) and fall (October to early November).
About 20,000 flowers in 300 varieties fill the fields. In autumn, you can pay to pick your own flowers. And on the third weekend of October, the farm hosts a Dahlia Festival. The place is a hive of activity, with visitors taking part in flower-arrangement classes, buying locally grown vegetables, and more.
Note: Please see the Sasori Horticulture Association website for opening dates and other information.
Hyogo Prefectural Takarazuka Nishitanino-mori Park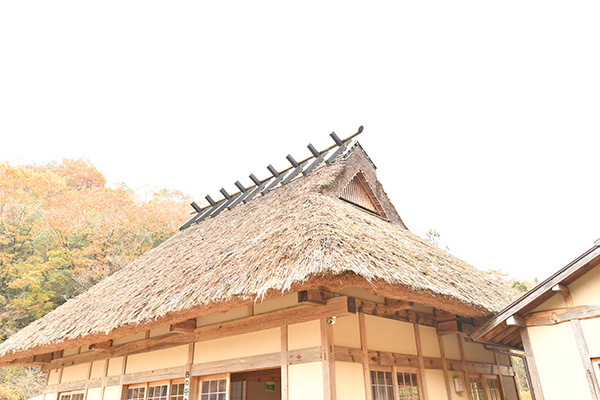 Recreation of a traditional farmhouse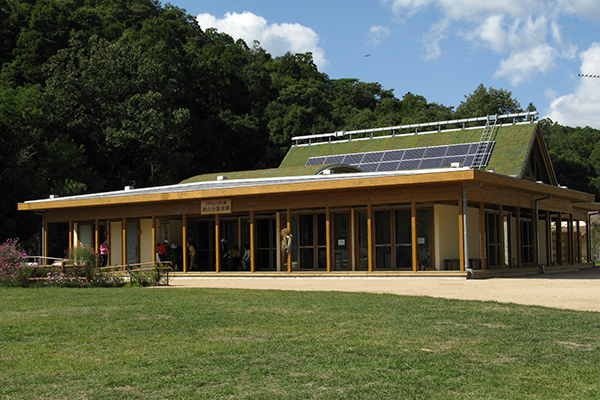 The main park building is surrounded by a variety of flora and fauna
This park lets you enjoy the changing beauty of the seasons and the traditional satoyama agrarian foothills. Local NPOs and volunteer groups hold cooking classes, nature observation events, hands-on farming activities, and more. Not only can you plant rice seedlings, potatoes, and sweet potato seedlings, you can also try your hand at cultivating shiitake mushrooms.
Nishitani Yume-ichiba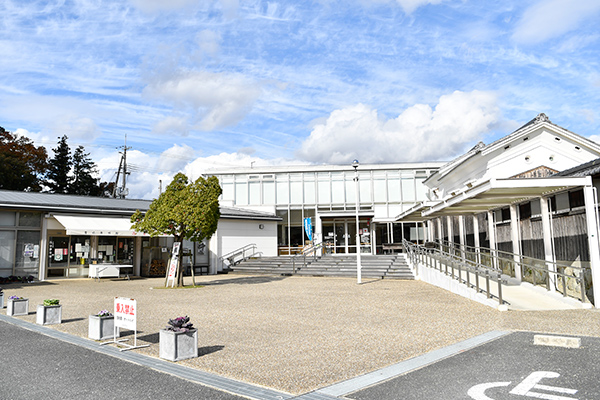 Nishitani Yume-ichiba is located in Nishitani Fureai Yume Plaza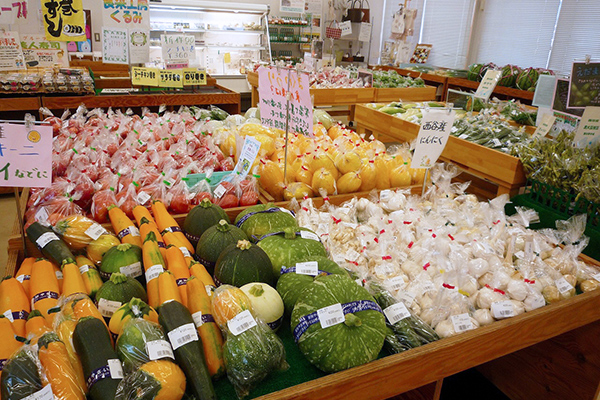 Fresh vegetables and processed foods from Nishitani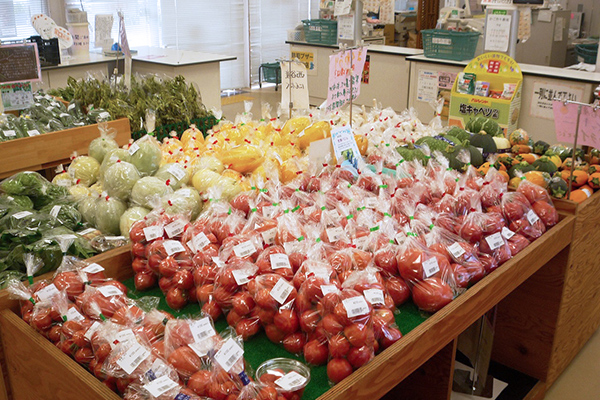 Freshly picked vegetables are delivered every day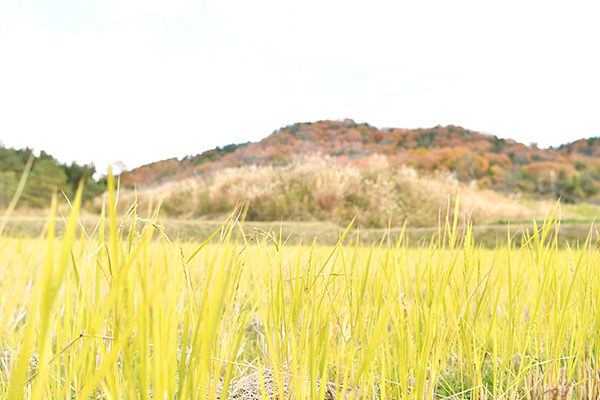 Rice grown in Nishitani is also sold here
This farmers' market sells fresh, locally grown vegetables like Takarazuka Nishitani futonegi green onions, black edamame beans, and Hokusetsu chestnuts. It also sells flowers, bread made with Nishitani rice flour, and processed foods such as milk and miso. Every fall, a harvest festival draws bustling crowds. As well as buying produce, processed items, and freshly made food, visitors can enjoy mochi rice-cake pounding and agricultural shows.
Nagatani Botan-en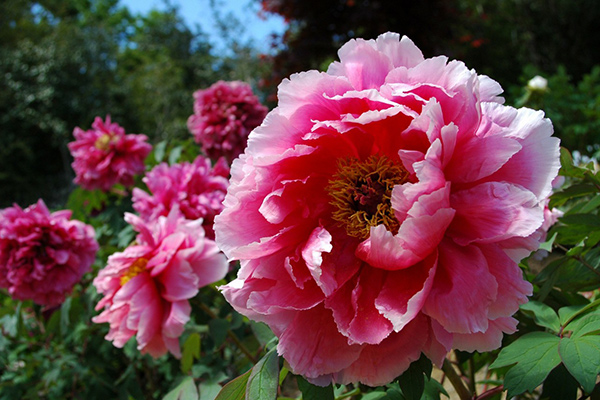 Gorgeous botan in full bloom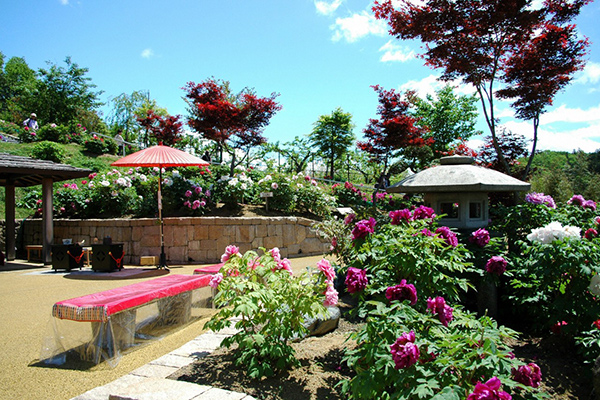 Open-air tea ceremonies are held in the garden (fee required)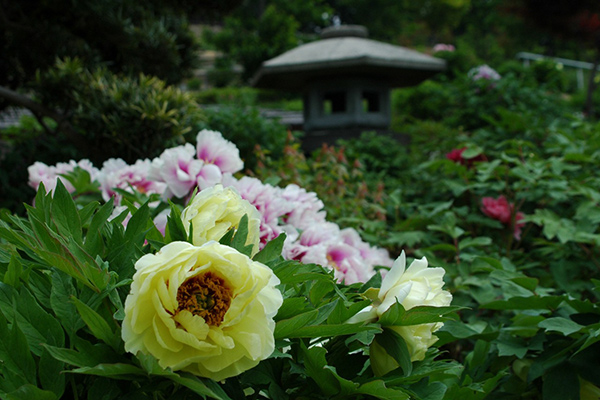 Enjoy the colorful flowers
Peonies (botan) have been cultivated in Takarazuka for around 300 years. They say that peony seedlings from Takarazuka were long ago shipped to other noted peony-growing areas in Japan, such as Sukagawa in Fukushima and Daikonjima in Shimane. Nagatani Botan-en grows peony varieties from Takarazuka and 13 other regions across Japan. The garden is open to the public from late April to late May every year. During this time, visitors can enjoy events such as open-air tea ceremonies and the traditional pounding of mochi rice cakes.
Note: Please see our website for opening dates and other information.
Farm Visits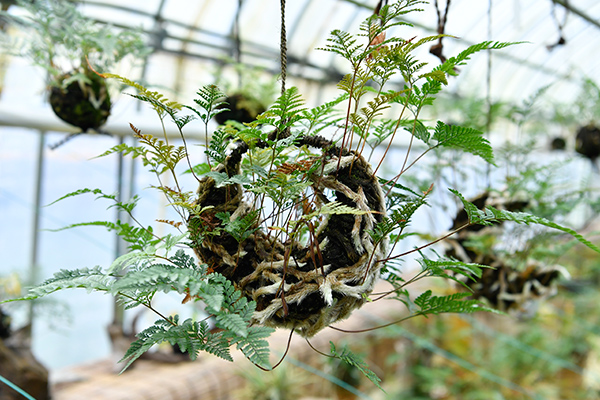 Only two farms in Japan specialize in growing tsurishinobu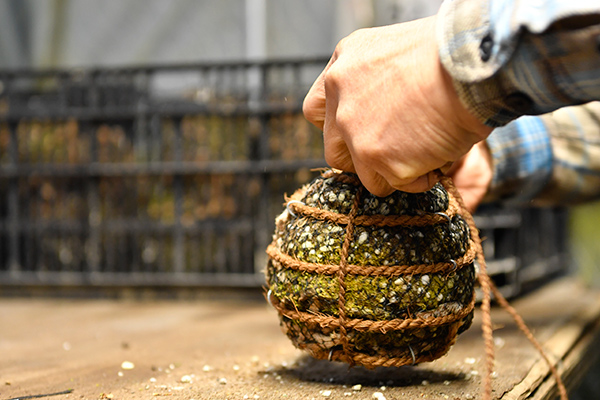 Shape the dirt, plant the seedling, and wrap it with shuro rope
Nishitani is home to several farms that are open to the public and that allow visitors to pick their own fruit and vegetables, such as strawberries, potatoes, and edamame beans.
At Tsurishinobu-en, you can try using Shinobu ferns to create a tsurishinobu decorative hanging fern—a summer tradition in Japan since the Edo Period.
Or why not visit AI Farm? If it's spring or winter, you can pick strawberries there, and if it's autumn, you can pick edamame beans and dig for sweet potatoes. Other farms in Takarazuka that welcome visitors are listed on the Takarazuka Nishitani Tourism Association website.
Note: Bookings are required for farm programs. Please contact the relevant farm in advance. For details and contact info, visit the Takarazuka Nishitani Tourism Association website.
Takarazuka Nishitani Tourism Association (JA Hyōgo Rokkō Takarazuka Farming Support Center)
0797-91-1565 (closed Sunday)