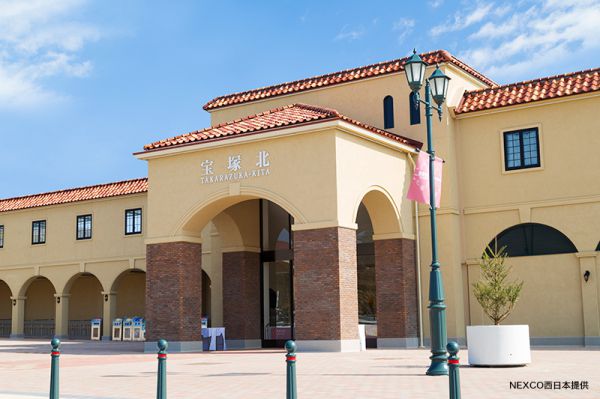 Large service area on the Shin-Meishin Expressway
It is filled with various facilities, a food court where you can enjoy tastes of well-known stores from the Kansai region, the first yogurt gelato specialty store "Yogorino" and "Tully's Coffee" have opened in a service area in the west Japan area.
Very popular sweets, such as "Henri Charpentier" and "Kobe Frantz", can be purchased at the sweets corner. Takarazukakita Service Area is the only service area with these stores.
In the shopping area, you can purchase "Takarazuka Revue "and" Tezuka Osamu" goods and souvenirs.