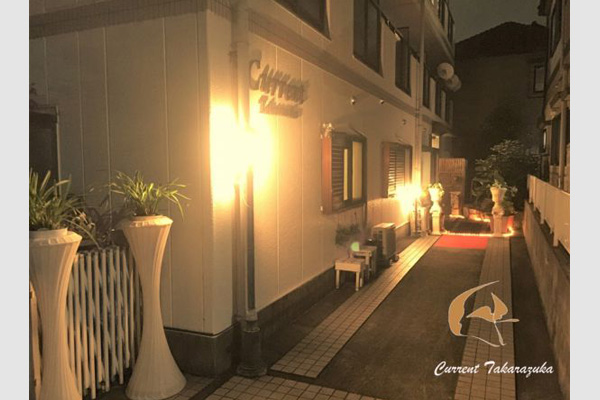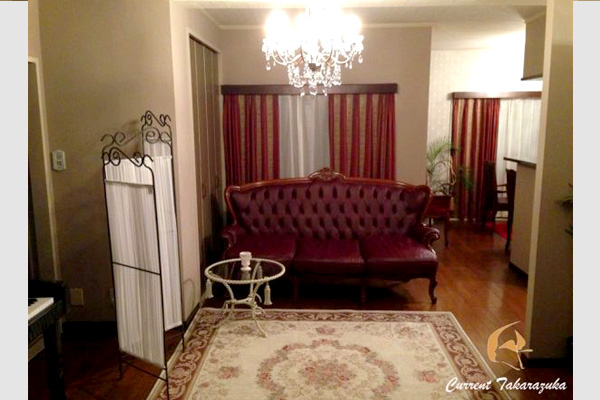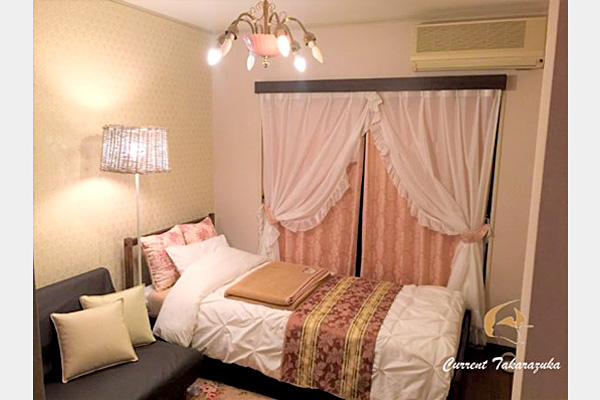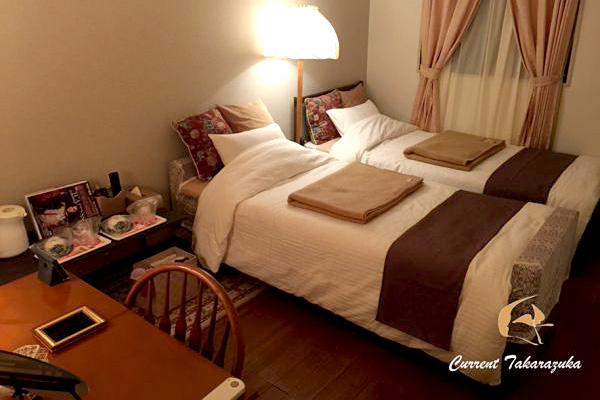 Women-only hotel for Takarazuka Revue fans
Current Takarazuka is an all-female hostel with a clean and stylish interior. All guest rooms are fully private and offer free viewing of "Takarazuka Sky Stage," the official cable channel of the Takarazuka Revue.
The hotel is located just three minutes' walk from the Takarazuka Grand Theater, which you can see from the rooms on the second floor.
The guest rooms are available not only for overnight accommodation but also for daytime use from 8:00 to 21:00. We look forward to seeing you at Current Takarazuka. Check our website for more details.