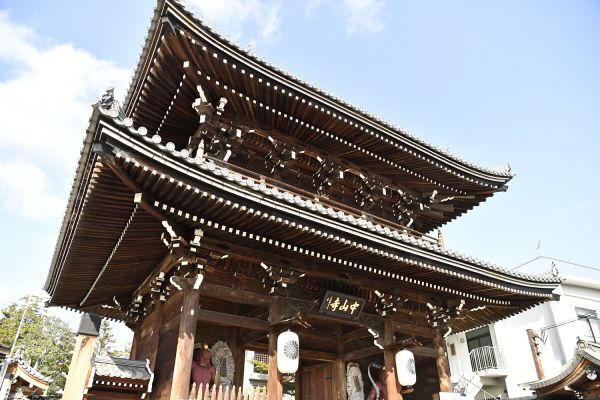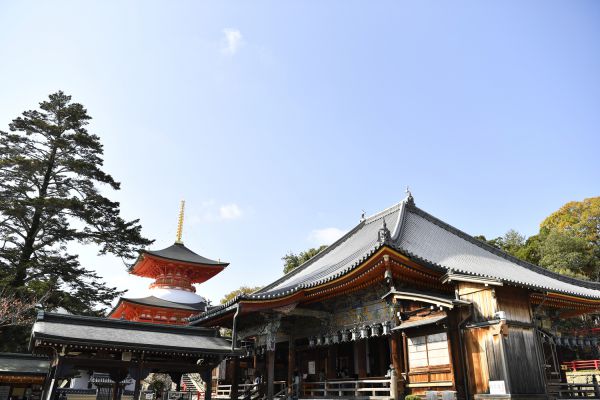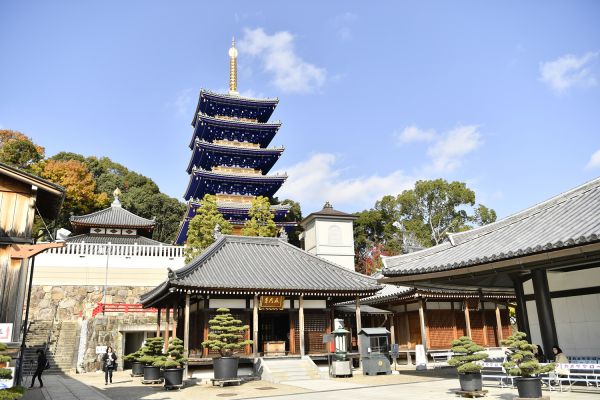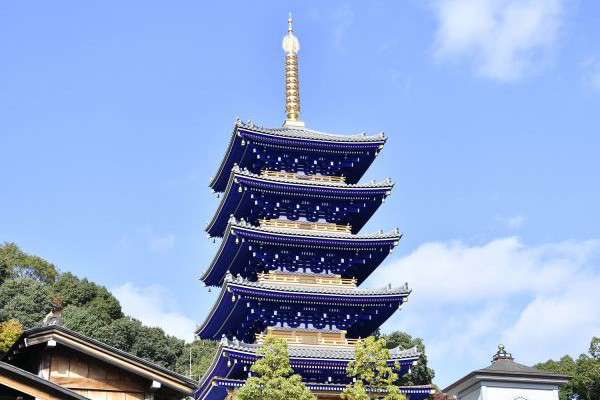 A temple to pray for a safe birth and pregnancy
Nakayamadera's principal object of worship is the 11-headed Jyūichimen Kannon. It's believed to be a statue that a queen of ancient India had made in her own image, in hopes of giving relief to other women. The faithful have worshipped the Kannon bodhisattva (the goddess of mercy) since ancient times in the hope that it would answer women's prayers for safe birth, pregnancy, and the like.
The hemp cord of the temple bell is considered to house the power of the Kannon. Pregnant women who prayed for their safe delivery are given a maternity belt for safe delivery as a substitute for the cord of the temple bell.