Explore on foot
Appreciating art along Hanano-michi
(Flower Avenue) and in the city center
[2.8 km]
Appreciating art along Hanano-michi (Flower Avenue) and in the city center
Takarazuka is a city full of art. Numerous monuments, sculptures, reliefs, and notable architectural structures are scattered around the area between Takarazuka Station (Hankyu or JR) and Takarazuka-minamiguchi Station (Hankyu). The 2.8-kilometer route of this art-focused walking tour takes only an hour or so to complete. It's a quick sightseeing course that lets you enjoy the sophisticated beauty and art of Takarazuka. You're sure to discover artistic creations you've never seen before.

Note: Sections of the route pass through residential areas. Please walk through quietly with consideration for local residents.
Route and time
Hankyu/JR Takarazuka Sta.

Takarazuka Yume-hiroba

Hōraibashi Bridge (north/south end)

Hanano-michi

Takarazuka Hotel

Takarazuka Grand Theater

Osamu Tezuka Manga Museum

Takarazuka Arts Center

Takarazuka Ōhashi Bridge

Hankyu Takarazuka-minamiguchi Sta.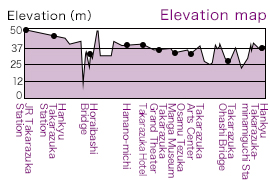 Highlights
Takarazuka Station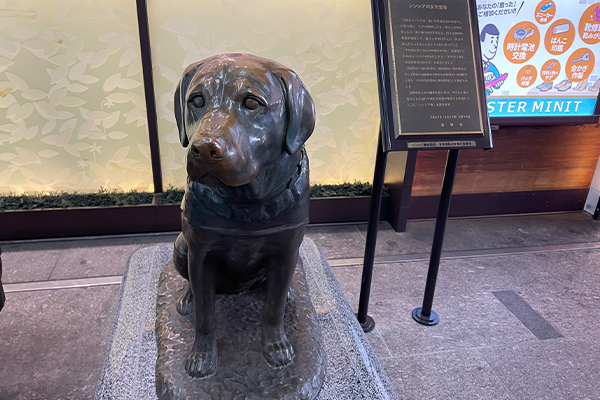 Cynthia (JR Takarazuka Station)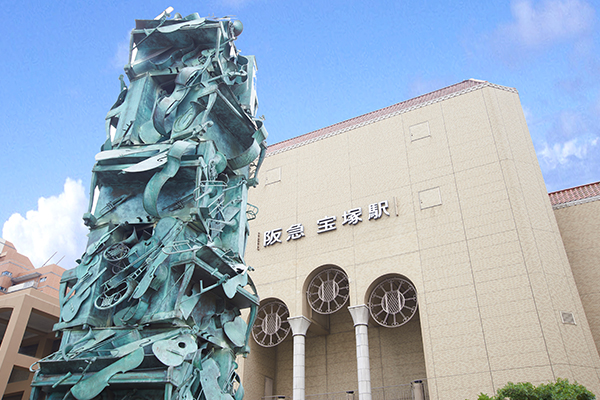 Crescendo (by Arman)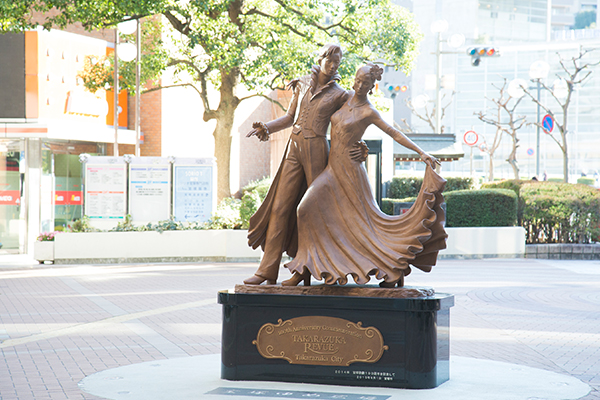 Takarazuka Revue on the Takarazuka Yume-hiroba plaza
Hōraibashi Bridge, Mukogawa River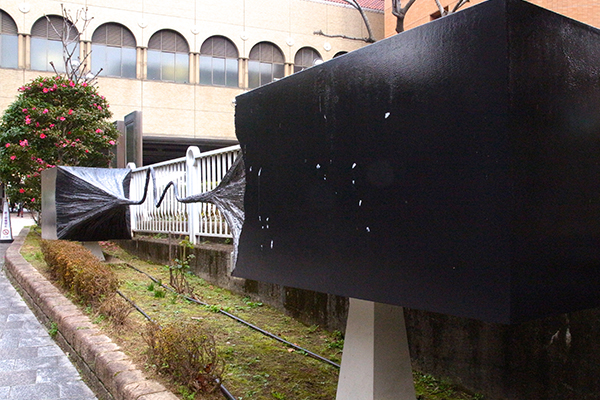 Negative Iron (by Saburō Muraoka)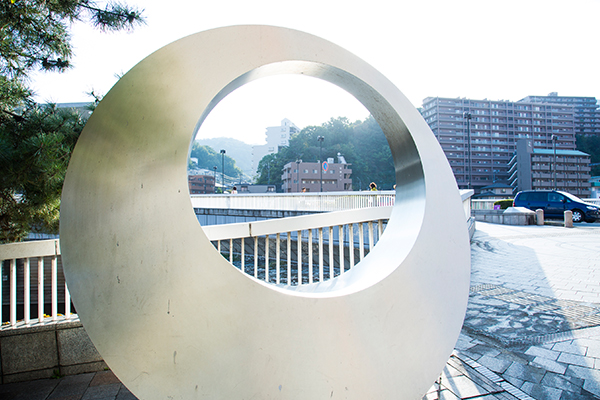 Sculpture by Marta Pan, who also designed Hōraibashi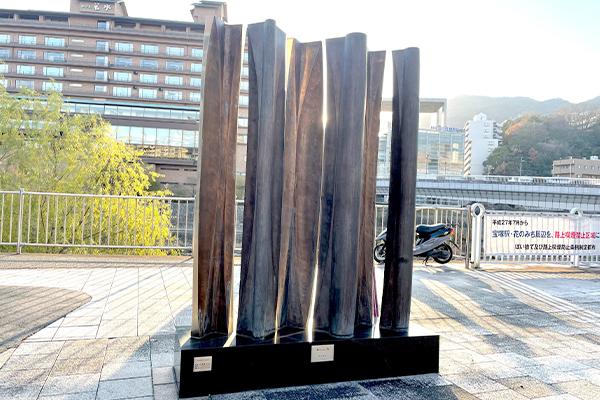 Byōbyō (by Etsuya Ichikawa)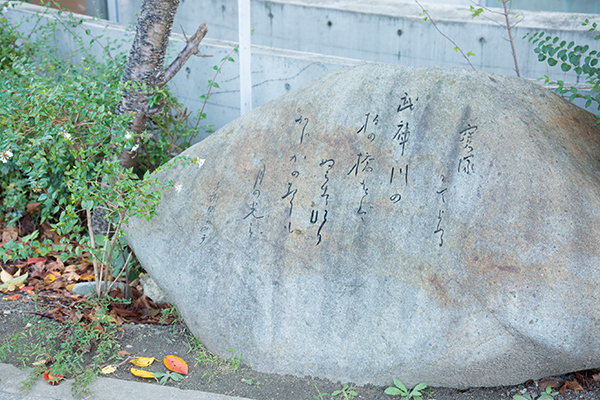 Stone monument inscribed with a poem by Akiko Yosano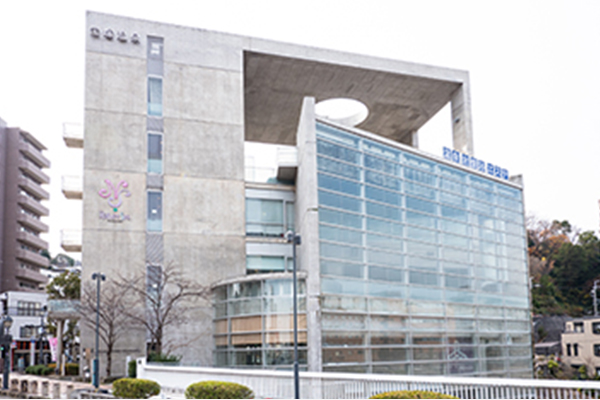 Nature Spa Takarazuka (designed by Tadao Andō)
Around Hanano-michi Avenue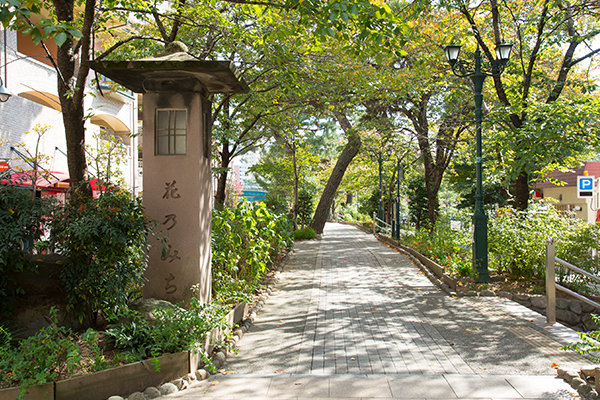 Stone lantern at the entrance to Hanano-michi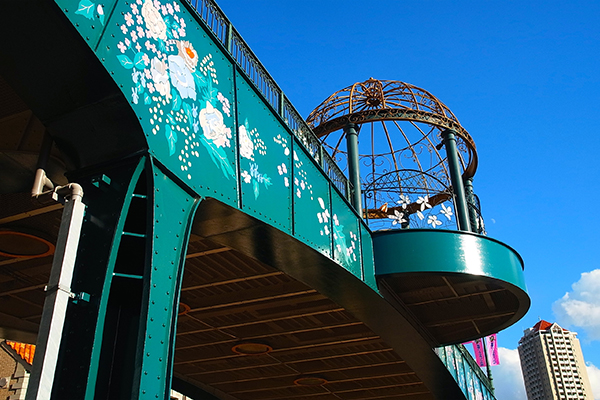 Hanabutai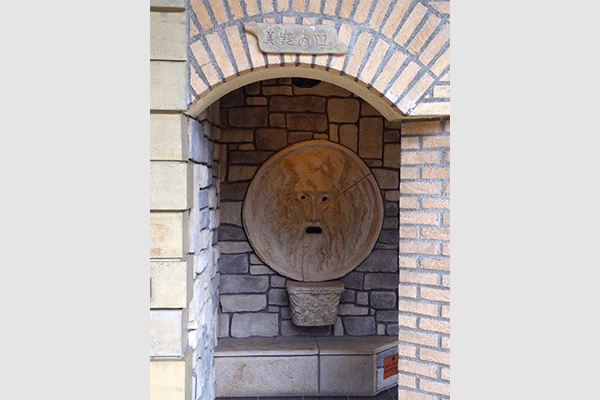 The Mouth of Truth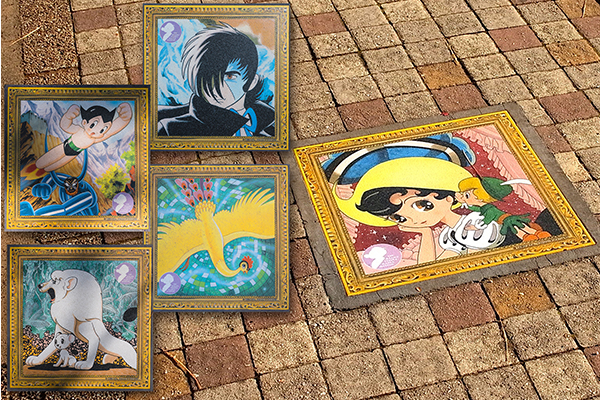 Tezuka manga characters on the pavement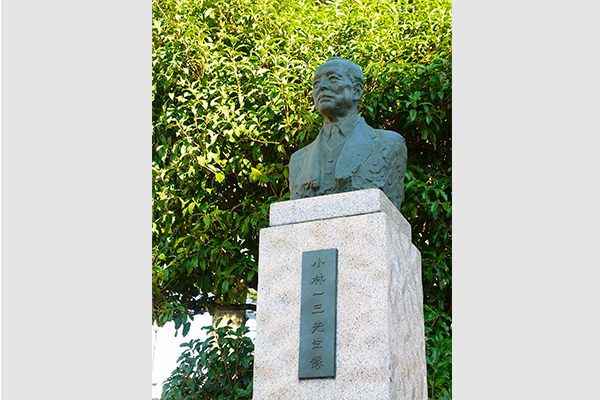 Statue of Ichizō Kobayashi (by Fumio Asakura)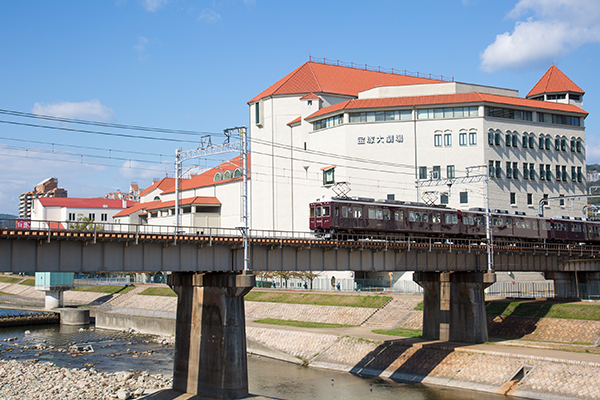 Takarazuka Grand Theater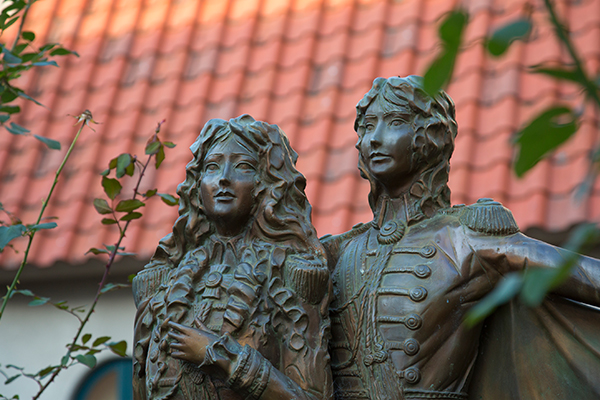 The Rose of Versailles (by Hiroyuki Kubota)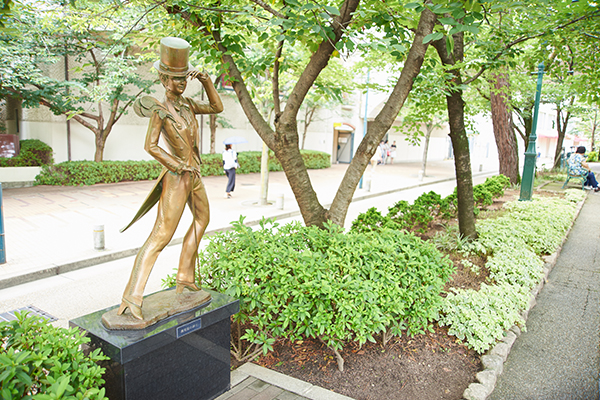 Gentleman in a Tailcoat (by Hiroyuki Kubota)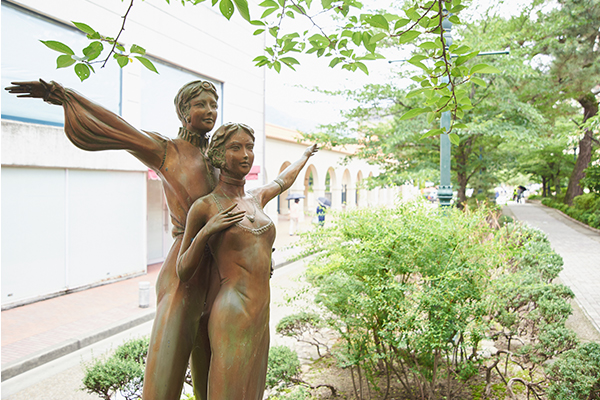 Revue (by Hiroyuki Kubota)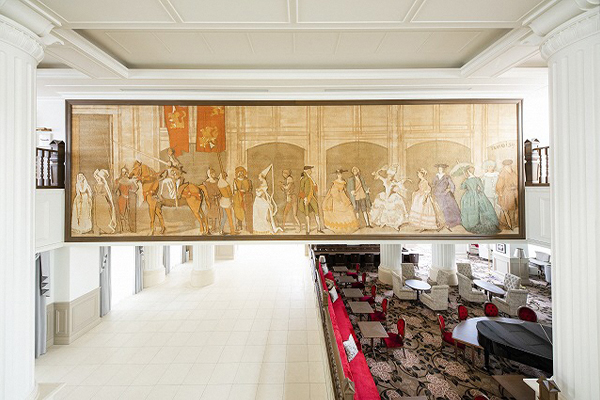 Curtain with artwork by Ryōhei Koiso, Takarazuka Hotel
Osamu Tezuka Manga Museum, Takarazuka Arts Center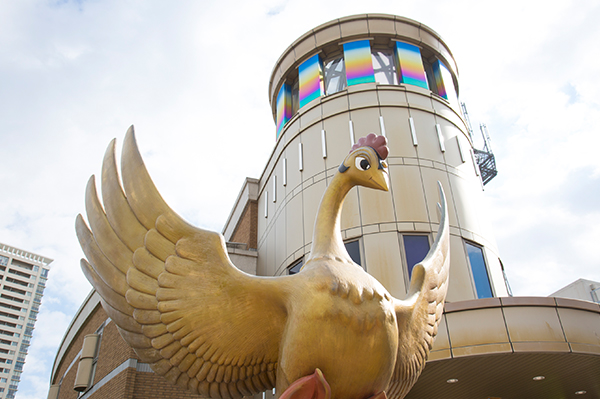 Phoenix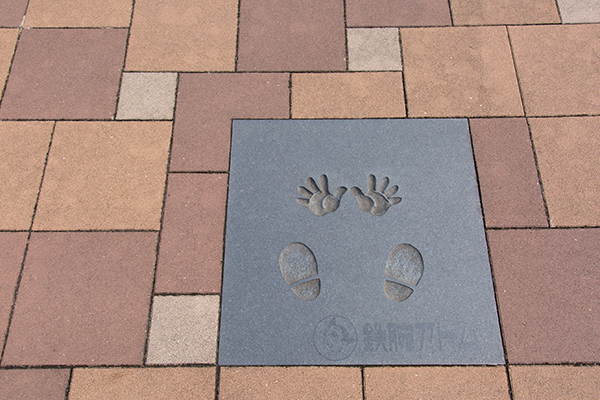 Astro Boy's hand- and footprints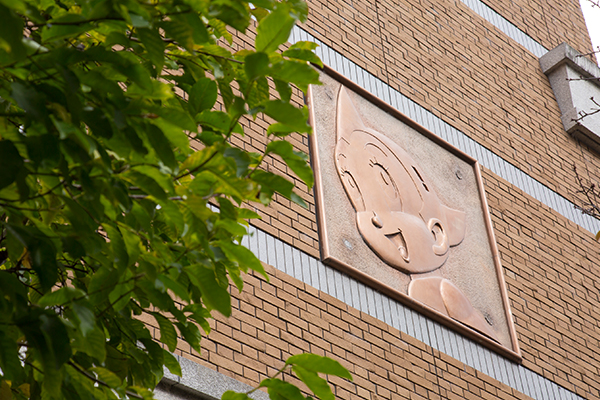 Wall relief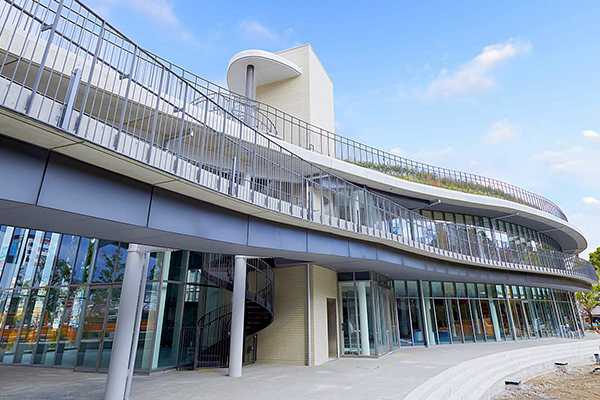 Takarazuka Arts Center
Takarazuka Ōhashi Bridge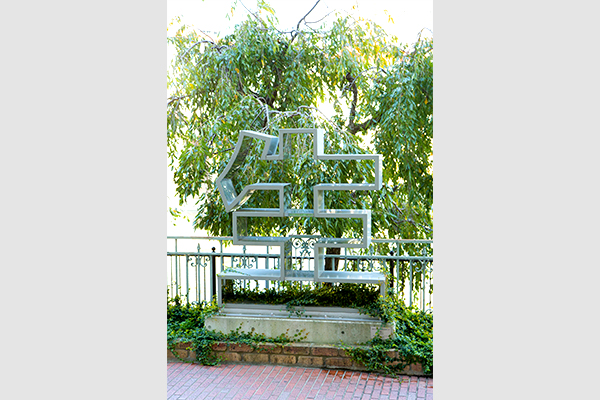 Sei (by Ryōhei Ōno)
Hankyu Takarazuka-minamiguchi Station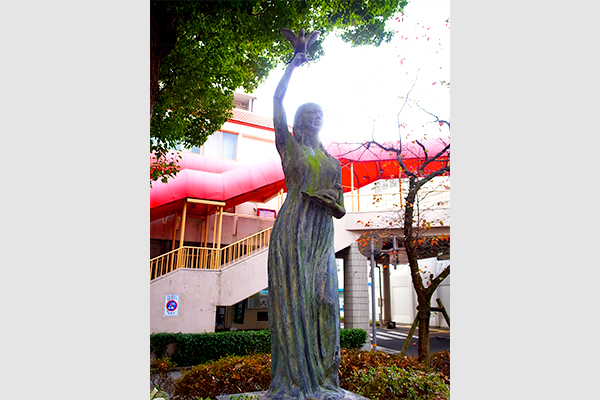 Hope for Peace (by Reichi Kiuchi)